Welcome to Onaero Bay Holiday Park
Just 11.5km north of Waitara, Onaero Bay Holiday Park is in a spectacular location, on both sides of the Onaero River and surrounded by native bush. It is a great outdoor environment, along with limited cellphone coverage, which means this is the ideal spot to get away from it all! Our quiet family camp has 57 level power sites and 30 tent sites scattered across well-manicured grounds.
Surf. Cycle. Hike. Discover.
Situated in the Taranaki region on New Zealand's west coast, Onaero Bay Holiday Park is the perfect home away from home for outdoor enthusiasts or cultural trail blazers. Start your adventure here where the river meets the sea!
Explore picture-perfect Mt Taranaki, stretch your legs and enjoy the natural beauty of Egmont National Park. Hikes and family-friendly walks are perfect to soak in the backcountry and geological heritage.
Drive Surf Highway 45 and take in Taranaki's coast boasting 180 degrees of ocean swells, along the rugged and wild coastline.
To round up your stay, be culturally immersed in the art trails, museums, galleries and café culture of the region. Experience genuine indigenous Maori customs, history and traditions in beautiful New Plymouth.
Reception hours
Winter Hours
Monday to Sunday
9am - 6pm
Summer Hours
Monday to Sunday

8:30am - 7pm

PETS ALLOWED FROM EASTER MONDAY THROUGH TO LABOUR WEEKEND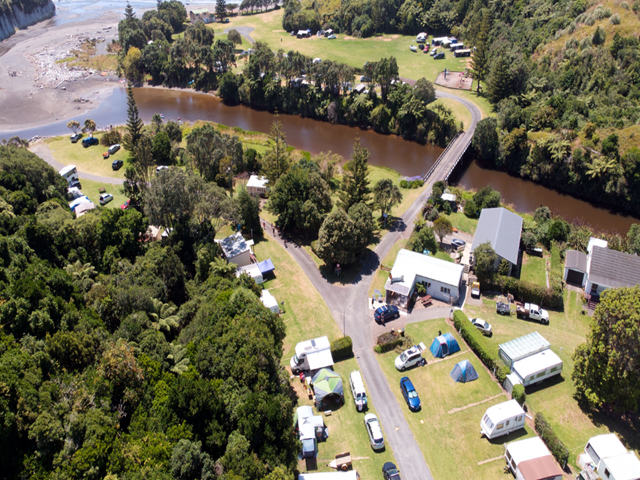 Discover Onaero Bay Holiday Park
Visit our accommodation and facility pages to see what more we have to offer you!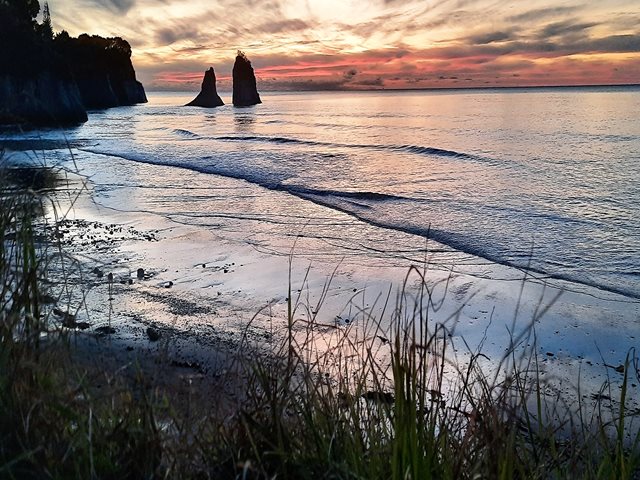 Discover Onaero Bay
Onaero Bay and its surrounds has so much to offer. From great surf locations, to hikes and local eats - there's something for everyone!
Make Your Mother's Day This May
Mother's Day is just around the corner! It's a lovely opportunity to treat your Mum, Grandmother or another special motherly figure in your life, to show your appreciation and love for all they do! How will you be spoiling her this Mother's Day? Show her how much she means to you with some of these wonderful activity and gift ideas we've crafted for you!
How you can practice eco-friendly travel
With road trips and outdoor adventures becoming increasingly popular in recent times, many travellers are making more environmentally conscious decisions when hitting the road. This can include packing reusable bottles and containers, switching lights off when not in the room, reducing water consumption and much more.
Towing Tips for Rookies
With the ever-increasing popularity of camping and caravanning we are bound to see an increase of rookies on the roads. If you are a first-time caravan owner (or tower in general) and you've got your sights set on the grand NZ Road trip to make the most of not being able to travel overseas – then this is the read for you!

Refresh, Revive and Rest this season
Autumn is well underway! Can you believe that a quarter of the year has flown by already? Whether you've been busy balancing your work-life schedules, maintaining an intense fitness routine to get your health back on track, or keeping up with everything in-between, we encourage saying "YES" to taking the time you need for yourself! We have the perfect solutions for you right here!